We recognize that all of our patients are unique and deserve to receive orthodontic care that reflects their individual needs. Our experienced and talented team is committed to working with you and your family to create a comfortable, stress-free, and rewarding orthodontic experience every time you visit our practice.
We are pleased to welcome you and your family, and we look forward to working with you.
Our Staff includes: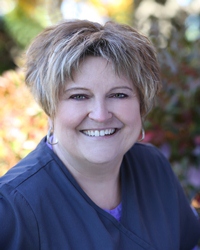 Lori Franklin – Patient Coordinator
Lori works at our front desk as the scheduling coordinator, but sometimes you can find her in the clinic working chairside with patients. She joined Dr. Pezza's office in 2000 but has been working in orthodontics for over 35 years. Lori has worked in many different capacities in our office, starting out as a chairside assistant, then on to treatment coordinator, and now at the front desk. Her current position involves constantly multi-tasking while also interacting with the patients in the office. Her engaging and welcoming personality has allowed our patients and parents to know her by name, fostering our philosophy of treating everyone like family.
In her time away from the office, she loves spending time with her family, especially her grandkids. She also enjoys reading and traveling to Florida.
Diane Bonalewicz – Treatment Coordinator
Diane joined our office in 2019 and brings more than 30 years of dental experience. Her full bio and photo coming soon.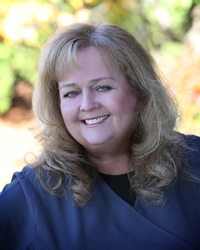 Jan O'Brien – Financial Manager
Jan is our financial manager and is responsible for overseeing patient accounts and insurance benefits. She has been with us for over 30 years and has had the privilege of working with hundreds of patients, many of whom are now returning to the office with their children. Jan believes that the success of our office is our dedication to the patient experience and our commitment to family. Over the years here, Jan has worked as a chairside orthodontic assistant, treatment coordinator, and now the financial manager. She understands the complete journey our patients take while in our office.
When not working, Jan enjoys traveling, cooking, and cheering for the Red Sox!
Shawna Dimartino – Orthodontic Assistant
Shawna is the newest team member at Pezza Orthodontics. She joined our office in 2020 as a chairside orthodontic assistant. She has many years of experience working in clinical orthodontics. Full bio and photo coming soon.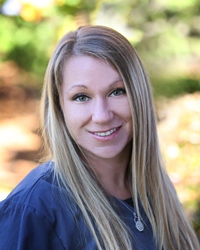 Tara Nelson – Orthodontic Assistant
Tara started working here in 2014 and has been a chairside orthodontic assistant from the beginning. She has extensive training in all aspects of clinical orthodontics, including routine adjustments, placing appliances, intraoral scanning for Invisalign®, and emergency care. Prior to being in the orthodontic field, Tara studied early childhood education and was a preschool teacher for six years.
She is a huge sports fan and tries to attend as many Red Sox games as she can. When not at work, Tara enjoys spending all of her time with her son Logan.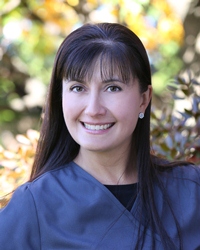 Cheryl Randall – Orthodontic Assistant
Cheryl joined our team in 1998. She has been an orthodontic assistant since she started here and has been working closely with our doctors and patients every day, delivering the highest quality treatment. Her extensive experience as a clinical assistant has allowed her to expand her duties over time. She is responsible for taking digital X-rays, intraoral scans for Invisalign, preparing teeth for braces, changing wires, placing appliances, and other routine appointments. Cheryl enjoys working chairside with our patients and educating them about their orthodontic treatment. Seeing our patients' amazing new smiles when the braces are removed is very rewarding to her.
In her spare time, Cheryl travels with her husband and loves spending time with her family.